Phil Tinsley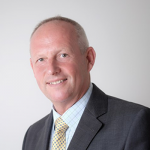 Prior to pursuing a career in maritime security, Phil was an officer in the Royal Marine Commandos, attaining the rank of Major after 31 years military service.  His military career included littoral operations on a global scale, warfighting and specialization in cold weather warfare. Since leaving in 2010, Phil has managed offshore security in the Indian Ocean High Risk Area in support of seismic operations, which included 2 Somali pirate attacks at sea. He went on to establish and coordinate anti-piracy transit operations for a respected PMSC based in Dubai. Phil has a thorough understanding of port operations, personnel training requirements, compliance and management systems.
Phil joined BIMCO in 2015 and his primary role is to assist members with all aspects of maritime security; including piracy, drug smuggling, stowaways, mixed mass migration and cyber security.
Currently based in Denmark near BIMCO House, Phil maintains his hobby as a cyclist and is always happy to take any queries members may have on any relevant maritime issue.