BSCySec-2019 Conference program
BSCySec-2019 Conference program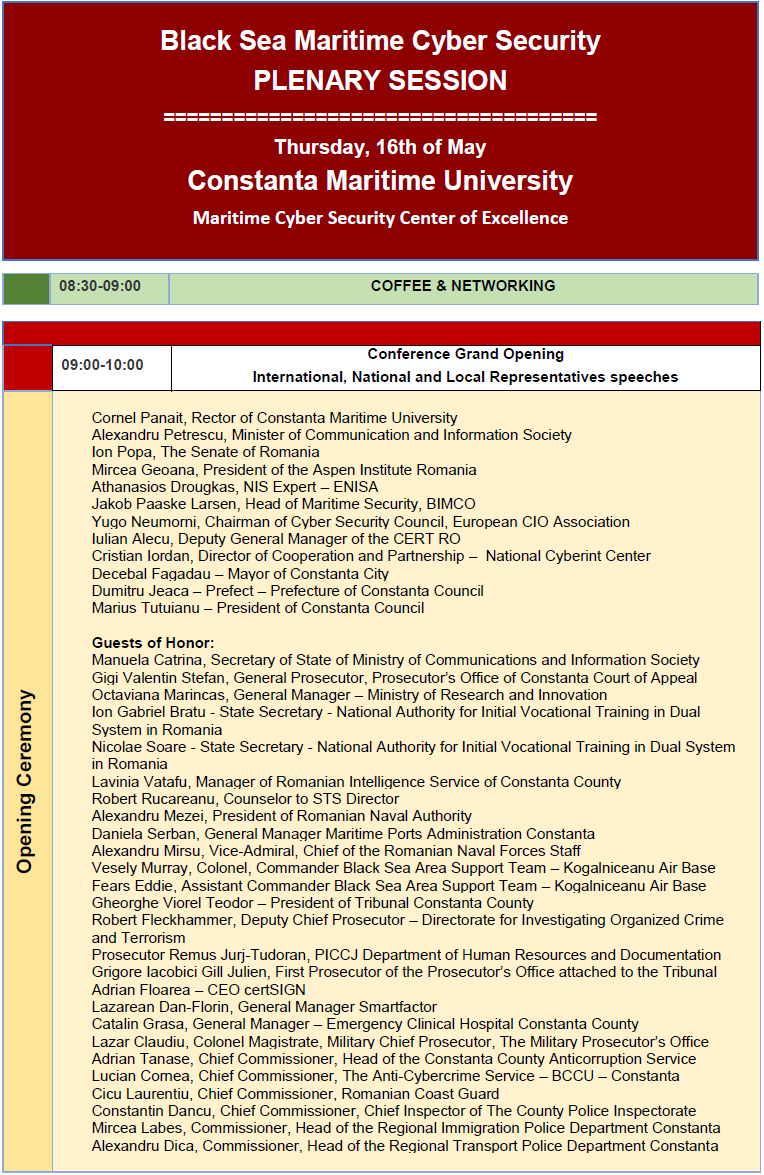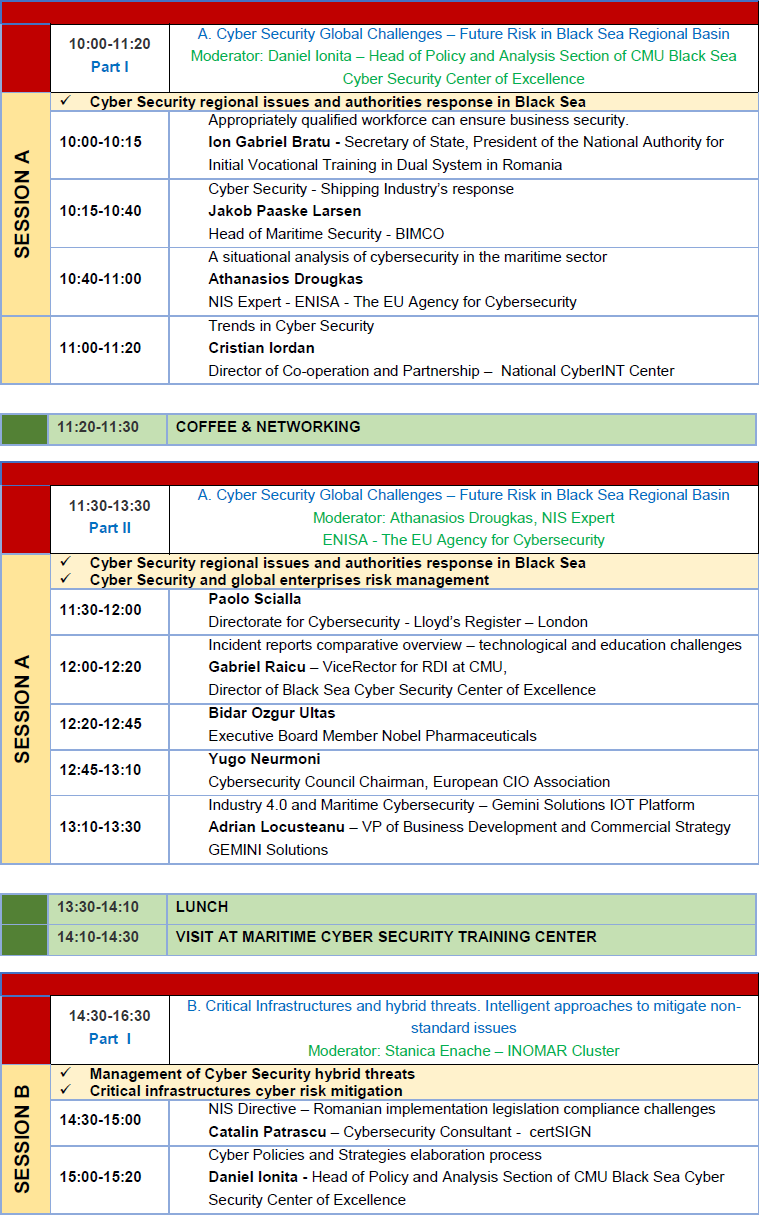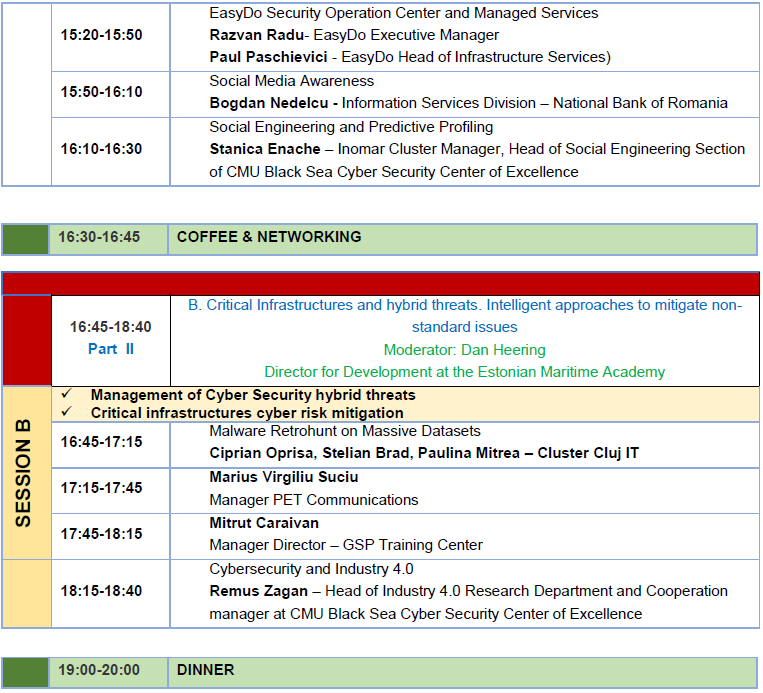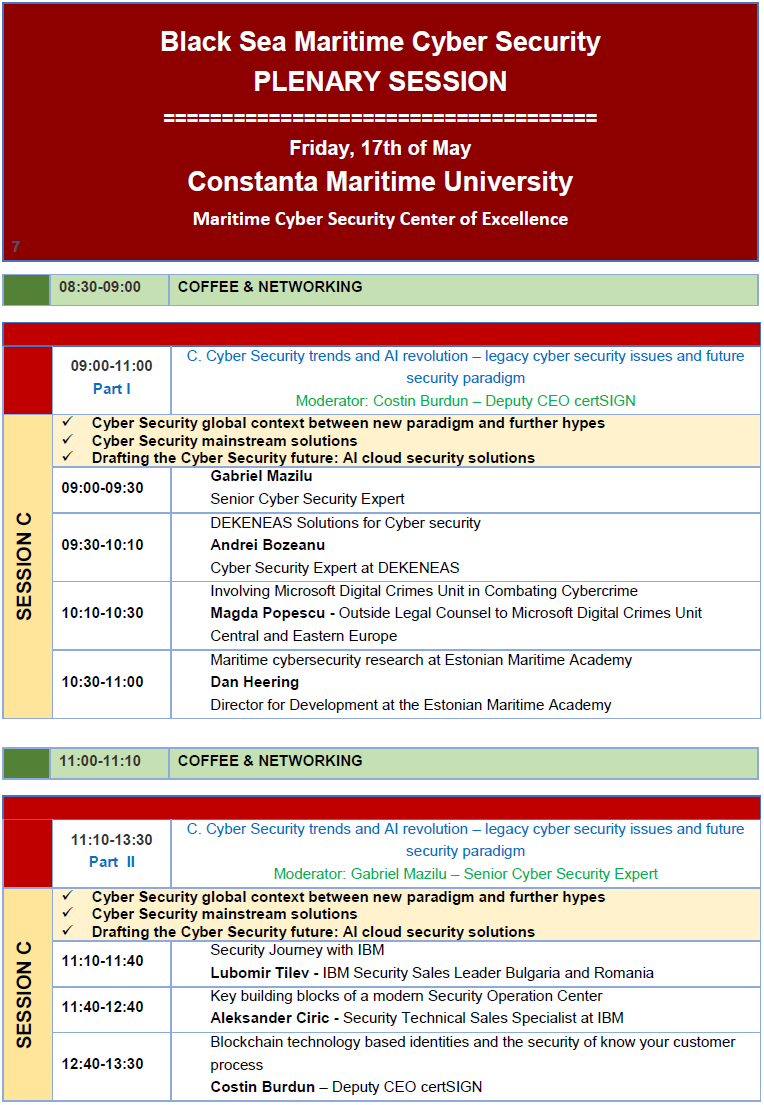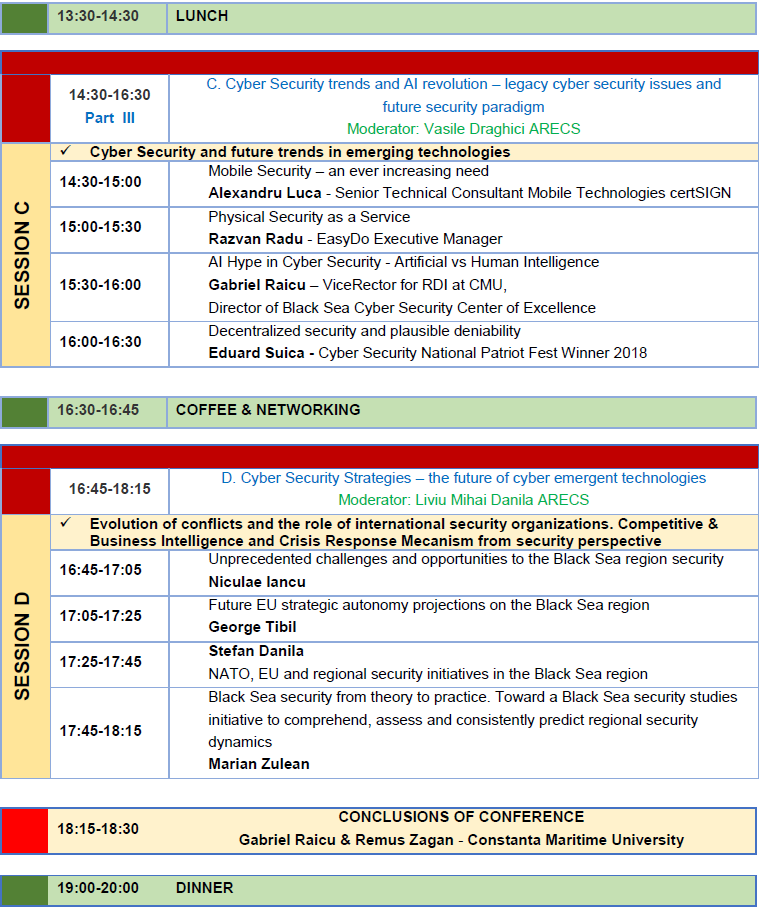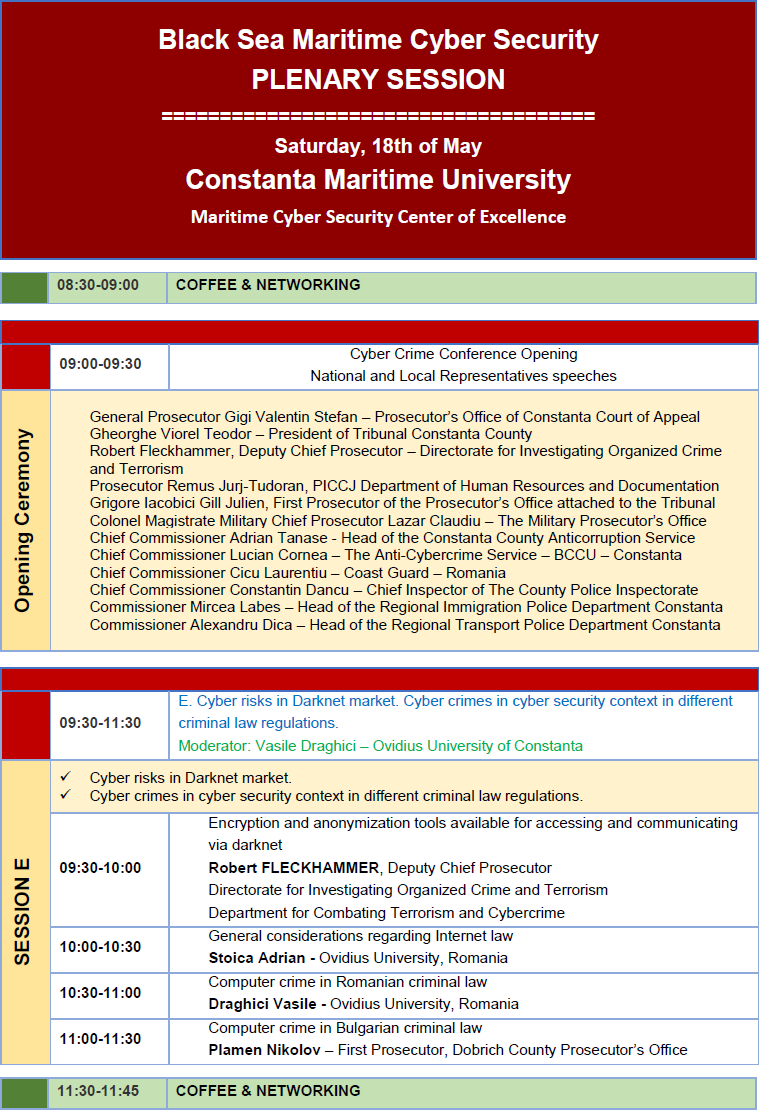 ————————————————————————————————————
18 May 2019 – Parallel Event
Workshop I2DS2-EDF
(10:00-13:00)
– conceptualisation and applying rules&tools –
————————————————————————————————————-
We invite you to a working debate on the conceptual milestones, working mechanisms and tools dedicated to the EDF-European Defense Fund, the latest European Commission initiative in the field of common defense and security, on joint funding of research, development and acquisition of defense technology and equipment.
Coordinators: Niculae Iancu, Gheorghe Tibil
Participation fee: 300 RON (only workshop)

The fee will be paid as following:

RO67 RZBR 0000 0600 1993 0844

The Insource Development Group SRL (CUI: 28062577)
The first European Defence Industrial Development Programme work programme agreed with the Member States provides €500 million in co-financing for the joint development of defence capabilities during 2019-2020.
These calls will cover priority areas in all domains – air, land, sea, cyber and space:
Enabling operations, protection and mobility of military forces: €80 million is available to help develop CBRN threat detections capabilities or counter drone systems;
Intelligence, secured communication & Cyber: €182 million will cover cyber situational awareness and defence, space situational awareness and early warning capabilities, or maritime surveillance capabilities;
Ability to conduct high-end operations: €71 million will support the upgrade or the development of the next generation of ground-based precision strike capabilities, ground combat capabilities, air combat capabilities and future naval systems;
Innovative defence technologies & SMEs: €27 million will support solutions in Artificial Intelligence, Virtual Reality and Cyber technologies, as well as to support SMEs.
In addition, two projects have been proposed for direct award: €100 million to support the development of the Eurodrone, a crucial capability for Europe's strategic autonomy, and €37 million to support ESSOR interoperable and secure military communications.
I2DS2-EDF addresses defense managers and specialists from state institutions operating in the Defense, European Affairs, European Funds, and Scientific Research and Technological Development entities with defense applications.
With a overall budget of over 13 billion euros, EDF aims to stimulate cooperation between Member States for research, development and joint procurement of military equipment, technology and technology. Only partnership projects are eligible, involving at least 3 participants from at least 3 Member States.
Workshop Main Topics:
What is the European Defense Fund

Structure of the European Defense Fund: Research window ad capabilities window

Governance mechanisms of the European Defense Fund

Eligibility criteria for accessing funds

What is the European Defense Industrial Development Program (EDIDP)

The functioning mechanisms of EDIDP

EU consultancy for the production phase of products developed by EDF

Directions for accessing EDF funds



———————————————————————————————————
13:00-13:30 Conference Closing Speech